SUMMIT COUNTY NEWS:

Breckenridge has been a favorite stop on the USA Pro Cycling Challenge and will again be included on Stage 5 of the 2014 Challenge. August 22nd racers start bright and early in Woodland Park for a serene 80 mile ride. The route quickly heats up approaching Fairplay as they get closer to Hoosier Pass which boasts the highest point in the race at 11,500 ft. After grinding up the pass the riders will have one last grueling climb up Moonstone Road in Breckenridge. The grand finale ends right on Main Street Breckenridge as thunderous crowds cheer racers to the finish. Not one to leave a great party opportunity alone the Town of Breckenridge will present countless activities during the day and into the evening of this exhilarating event. A "Bike in Movie" will take place at the Riverwalk Center in Breckenridge the evening before the race and a FREE concert featuring Big Head Todd and the Monsters at 7:30pm Friday night will be an undeniable hit.

Get in gear and plan your whole weekend of events at www.gobreck.com

For the official website of the Pro Cycling Challenge visit: www.usaprocyclingchallenge.com



MARKET WATCH

Residential transactions have been on a strong and steady upward trend since the market low in 2009. 2014 marked a 7 year high with 735 transactions surpassing the peak in 2008 of 679 transactions. This sound growth pattern gives reassurance that the once volatile market has reached stable growth mirroring consumer's belief in a strengthening economic environment.






TOP FIVE THINGS TO DO:
1. FREE Frisco Family Fun Fair August 16 offers free fun for families in Summit County. Let your kids go wild in the Cave of Confusion, giant climbing wall, bouncy castle and more!

2. Keystone's River Run Village hosts Mountain Town Music Festival August 22-23. It's a celebration of mouth-watering local food, warm summer days and live music from national touring artists including Rusted Root, Pato Banton and The Now Generation just to name a few!


3. Labor Day in Summit County is jam packed full of activities. There's something for everyone, from Copper Country August 29-31 to Breckenridge's Rubber Duck Race on August 30.

4. Oktoberfest returns to Breckenridge for its 20th Anniversary! Undoubtedly one of the most anticipated events in Summit County.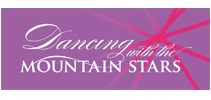 5. Save the date, September 13, Dancing with the Mountain Stars will return to the Keystone Conference Center for its 7th year. This dazzling dance competition is St. Anthony Summit Medical Center's annual gala event.

READ MORE >